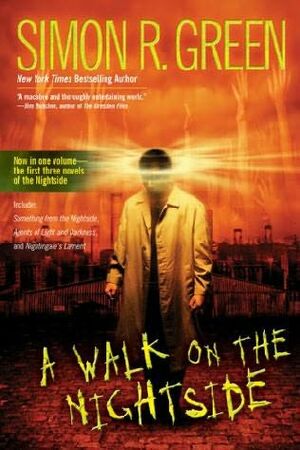 Now in one volume-the first three novels of the Nightside from the New York Times bestselling author.

John Taylor was born in the Nightside-a city within the city of London where it's always three A.M. and where inhuman creatures and otherworldly gods walk side-by-side. It's the stomping grounds for the lost and missing-and John Taylor is an expert at finding people and things in the shadows.
The Nightside seriesEdit
Main article: Nightside (book series)*
Ad blocker interference detected!
Wikia is a free-to-use site that makes money from advertising. We have a modified experience for viewers using ad blockers

Wikia is not accessible if you've made further modifications. Remove the custom ad blocker rule(s) and the page will load as expected.