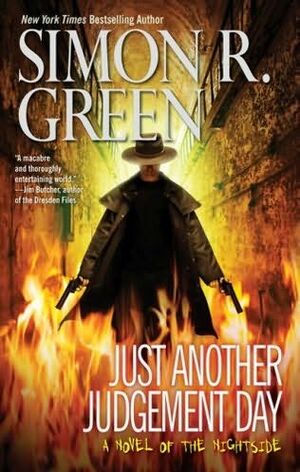 There's a new sheriff in town, and he's got the Nightside's rich and powerful quaking in their boots. He's The Walking Man, and it's his mission to exorcise sinners - with extreme prejudice. Problem is, the Nightside was built on sin and corruption, and The Walking Man makes no distinction between evildoers and those simply indulging themselves. He'll leave the place a wasteland unless someone stops him, and P.I. John Taylor has been handed the job. No known magic or science can affect The Walking Man, and if John can't discover his weakness, he'll be facing the very Wrath of God.
The Nightside seriesEdit
Main article: Nightside (book series)*
Ad blocker interference detected!
Wikia is a free-to-use site that makes money from advertising. We have a modified experience for viewers using ad blockers

Wikia is not accessible if you've made further modifications. Remove the custom ad blocker rule(s) and the page will load as expected.