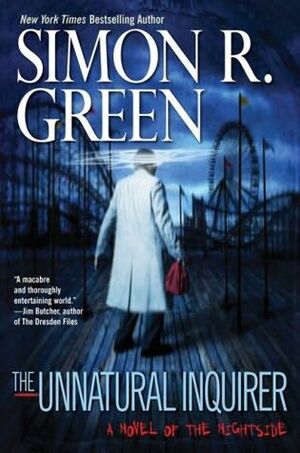 John Taylor is a P.I. with the special ability to locate anyone or anything. The Unnatural Inquirer, the Nightside's most notorious gossip rag, has offered him a million pounds to find a DVD purported to contain an actual recording of the afterlife. John doesn't know if it's true, but someone-or something-thinks so, and will stop at nothing to possess the disc.
The Nightside seriesEdit
Main article: Nightside (book series)*
Ad blocker interference detected!
Wikia is a free-to-use site that makes money from advertising. We have a modified experience for viewers using ad blockers

Wikia is not accessible if you've made further modifications. Remove the custom ad blocker rule(s) and the page will load as expected.