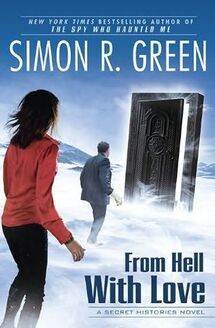 It's no walk in the park for a Drood, a member of the family that has protected humanity from the things that go bump in the night for centuries. They aren't much liked by the creatures they kill, by ungrateful humans, or even by one another.

Now their Matriarch is dead, and it's up to Eddie Drood, acting head of the family, to figure out whodunit. Unpopular opinion is divided: it was either Eddie's best girl, Molly. Or Eddie himself. And Eddie knows he didn't do it
The Secret History seriesEdit
Ad blocker interference detected!
Wikia is a free-to-use site that makes money from advertising. We have a modified experience for viewers using ad blockers

Wikia is not accessible if you've made further modifications. Remove the custom ad blocker rule(s) and the page will load as expected.